If you're a professional sailing racer or simply delight in part-time sailing for leisure, you'll be only too familiar with how the weather conditions at sea can play havoc with your skin. Even on a gloriously lovely day, the sun, wind and salty air are a recipe for disaster resulting in annoying dry skin conditions and irritations. So, Balmy Fox wants to help you mitigate the damage the weather can cause your skin so you can continue enjoying the sport you love without the worry—I mean, who really wants to age faster just because they love sailing!
So what is the Sun, Salt and Wind doing to your Skin?
There's some debate on whether seawater with higher amounts of minerals can be helpful for some skin conditions such as psoriasis, albeit not straight from the sea! However, for most of us who love the outdoors and the ocean waves, the salty air results in dry, tight skin, especially when mixed with the wind and sun. Wind with salt in the air is the perfect mix to provide an immediate drying effect to the skin's surface. Unfortunately, salt also doesn't wash off well, which lingers on your skin, giving you longer-lasting dryness. And, if you're lucky enough to have the sun shining when traversing the ocean waves, the sun's UV radiation adds to the problem giving you double the trouble.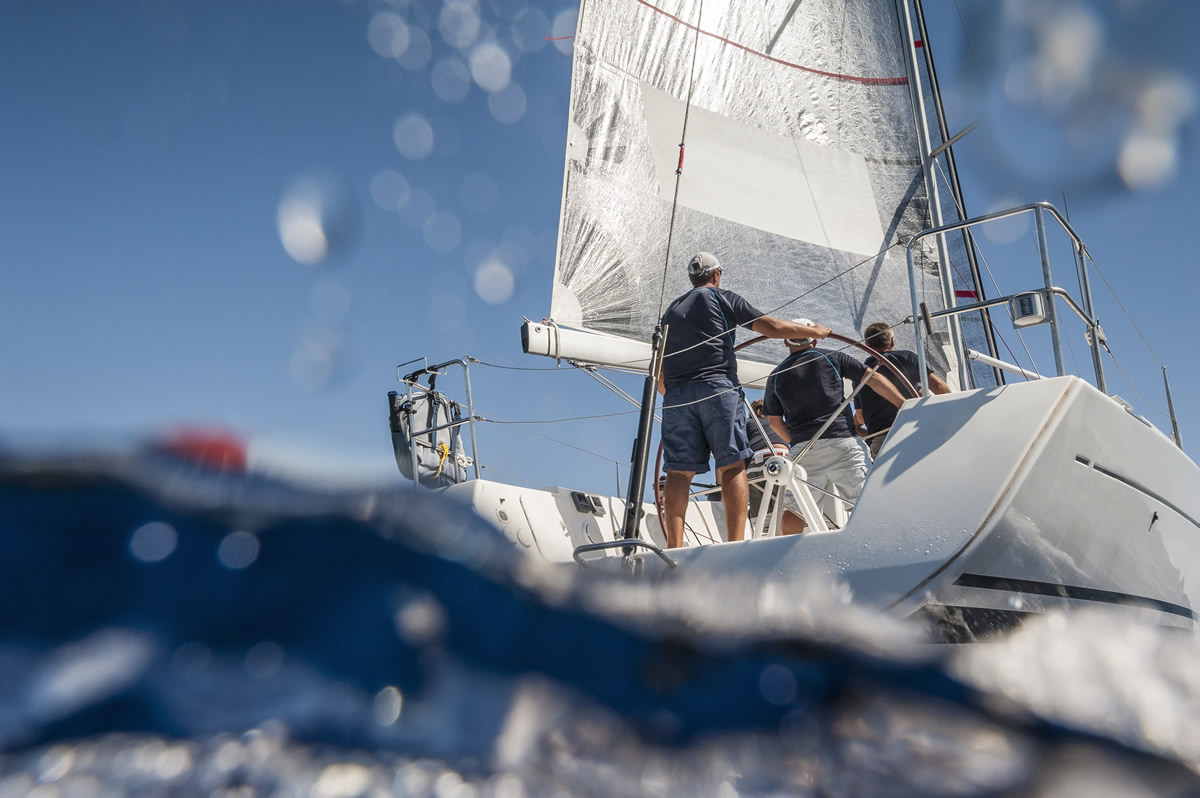 How to Protect your Skin while Sailing
Before you throw your hands in the air in despair or get in a quandary over whether a decision needs to be made between sailing and your skin, we've put together some top tips for sailors to help protect delicate skin, so you can carry on doing what you love:
First and foremost, and perhaps the most important, is to invest in a broad spectrum SPF water-resistant sailing sun cream. And not just any sunscreen but a vegan marine-safe sunscreen that doesn't contain any plastic microbeads or nasty chemicals, making it better for our marine life and you. The SPF sunscreen you opt for also needs to include UVA and UVB filters to protect your skin, so steer clear of any sun protection that only provides only one type of protection. UVA rays are responsible for causing skin ageing, so the sun cream you use needs to protect you from these particular UV rays. Similarly, UVB rays have slightly more energy making them accountable for sunburn, damage to the skin's DNA, and the most likely to cause skin cancer. Balmy Fox's all-natural water-resistant SPF sun cream is not only a marine safe sunscreen, it's also vegan and offers complete natural UVA/UVB protection. And remember, always apply sailing sun cream liberally and thoroughly to all exposed areas of the skin, not just your face!
Water-Resistant SPF Lip Balm
You may think lip balm is just lip balm, but we're here to tell you differently. Most lip balms available in shops and online don't contain any SPF sun protection, and your lips are just as essential as the rest of your skin. Lips are similarly susceptible to sunburning, damage and cancer, so ensure your water-resistant sailor's lip balm sunblock contains the same high-factor SPF protection as your sunscreen to protect your lips and keep them moisturised, ready for anything!
If you're out on the ocean, you'll likely be out for at least a few hours or perhaps all day. For on-the-spot treatment for those niggly dry areas or cracked skin, reach for Balmy Fox's moisturising balm bar. It's the perfect sailors' intensive hand balm and compact enough to fit in your kit without compromising space. The super hydrating butters and oils will hydrate and moisturise, delivering natural healing properties to soothe and heal.
Now, we understand that not everyone can pull off a wide-brimmed hat. Indeed, wearing a sailing baseball cap may look more stylish, but they don't give you the same protection. Choosing a wider brimmed hat as possible gives you better shading of your face, ears and neck. And make sure it has a cord attached, so you don't lose it in the wind! Similarly, Legionnaires hats may look rather daft, but boy, they're perfect for keeping your neck and ears shaded. And, at the end of the day, who's going to see you apart from those who know and love you already!
Simply covering up as much of your exposed skin as possible is the best way to protect the skin's delicate surface. Investing in ultraviolet protective factor (UPF) sailing clothing with a rating above UPF30 protects your skin against the sun's UV rays and the drying effects of salty air. The specialist sailing clothing is made from UPF-rated fabrics and is worth investing in if you're a serious sailor. And if that isn't possible, then wearing loose-fitting shirts with long sleeves and long trousers is highly recommended, with darker colours generally offering more protection.
Whilst many people see sunglasses as a fashion statement, this simple accessory actually provides sun protection for your eyes. Eyes exposed long-term to the sun can develop cataracts, and your eyelids are susceptible to skin cancer. Consequently, investing in good quality, UV 400-protected, wrap-around sunglasses will provide the best protection. Don't be swayed by what looks good. Your aim here is to be able to enjoy sailing long-term, not to endure numerous hospital visits getting eye problems sorted out!
If your sailing boat is equipped with them, use them! Awnings and dodgers will help protect you from sea spray and provide shade from direct sunlight—early skin cancer cases discovered in the 1800s weren't called 'sailor's skin' for nothing!
This may sound simple, but drinking plenty of water during sailing and afterwards will help keep your skin hydrated from the inside; plus, it's good for you and stops you from dehydrating on a hot day!
In the UK, the peak period when the sun is at its hottest is between 11 am and 3 pm. So sailing in the early morning or later in the day is perfect, but if not, be super careful, cover up and reapply sun protection regularly!
Salt on the skin can be hard to wash off, so washing with a good quality soap cleanser is vital if you want to stop the salt from continuing to dry out your skin. Also, remember to wash all exposed skin areas, including the face, neck, hands and other exposed parts, to thoroughly remove all traces. Follow this with a rich emollient moisturiser that will calm and hydrate your skin to help prevent dry skin conditions and irritations. And, don't forget, your hands are more susceptible to becoming overly dry and cracked—let's face it, they do all the work! Applying a rich moisturising sailors hand cream that includes natural essential oils to lock in moisture with natural antiseptic healing properties will soothe and aid repair. And remember, if you're going back outside, reapply the sunscreen!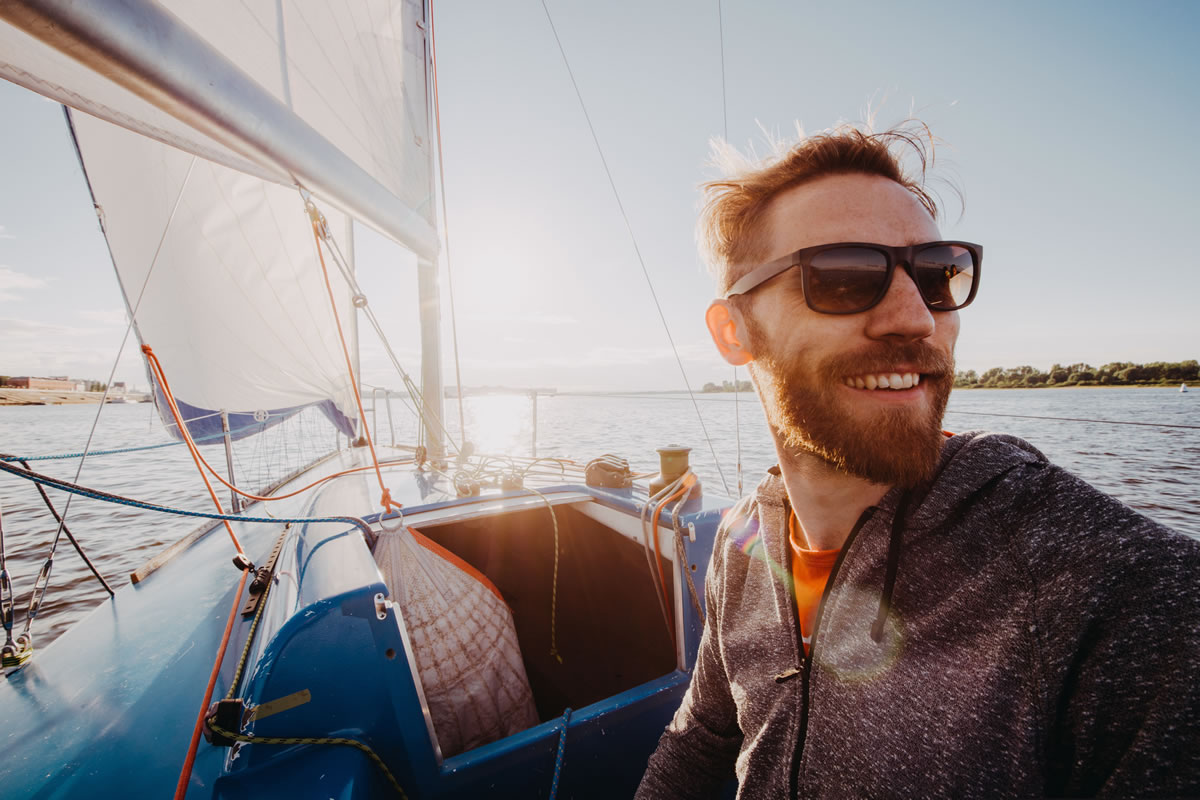 For sailors and other water sports people, our seas and oceans are places we're passionate about. These wondrous and expansive places are also like a second home for many, so we must treat these water worlds with the care and attention they deserve. By choosing ethical brands that offer plastic-free, marine-safe products, including packaging, those who enjoy sailing the ocean waves can continue to do so, knowing they're mindful of the environment they love. Balmy Fox's ethos is to use only natural, organic, ethically sourced ingredients and materials in their products, including packaging—all completely plastic-free. We're passionate about our planet, which is why we're also committed to social and responsible causes like Ocean Generation, an inclusive global movement  to restore a healthy relationship between the ocean and humanity. Making better choices with the brands we buy from will create a better environment for all of us—including plant, animal, and marine life!