Tea Tree oil is perhaps one of the best known and most commonly used essential oils. Most of us will have come across the name whether it's from the skincare products we use daily or from perusing the latest shampoo options at the supermarket. Indeed, this versatile oil can even be found in insect repellent and floor cleaners. Along with plenty of online bedtime reading citing its glorious benefits, why is tea tree oil such a hot topic, and why is this natural wonder incorporated in so many of today's products?
It was Captain James Cook who coined the name 'Tea Tree' when he noticed native Australians using the leaves of the Melaleuca Aalternifolia tree to make a tea (not to be confused with familiar tea plants like black and Oolong). The history of tea tree oil is therefore extensive, dating back to aboriginal times where it was used for centuries in traditional medicine as a natural treatment. The leaves of the Melaleuca Aalternifolia, a tree native to the Queensland and North South Wales states of Australia, were crushed by the indigenous people to extract the essential tea tree oil. The oil was then applied directly to the skin for healing purposes or inhaled to treat coughs and colds. The rich history alone should be sufficient for us all to be running to the shops to buy this natural antiseptic alternative, but there is science to support the claims too.
Tea Tree Oil: Versatile and Naturally Beneficial
Tea tree is an extraordinarily versatile essential oil that boasts antiseptic, anti-inflammatory, anti-fungal and healing properties. The oil contains several beneficial compounds, including terpinen-4-ol, that research shows kills certain viruses, bacteria, and fungi. The research also appears to show an increase in the activity of white blood cells which helps fight germs. It all sounds too good to be true, but the research supports what the Aboriginals knew all along making tea tree oil a valuable natural remedy not to be overlooked.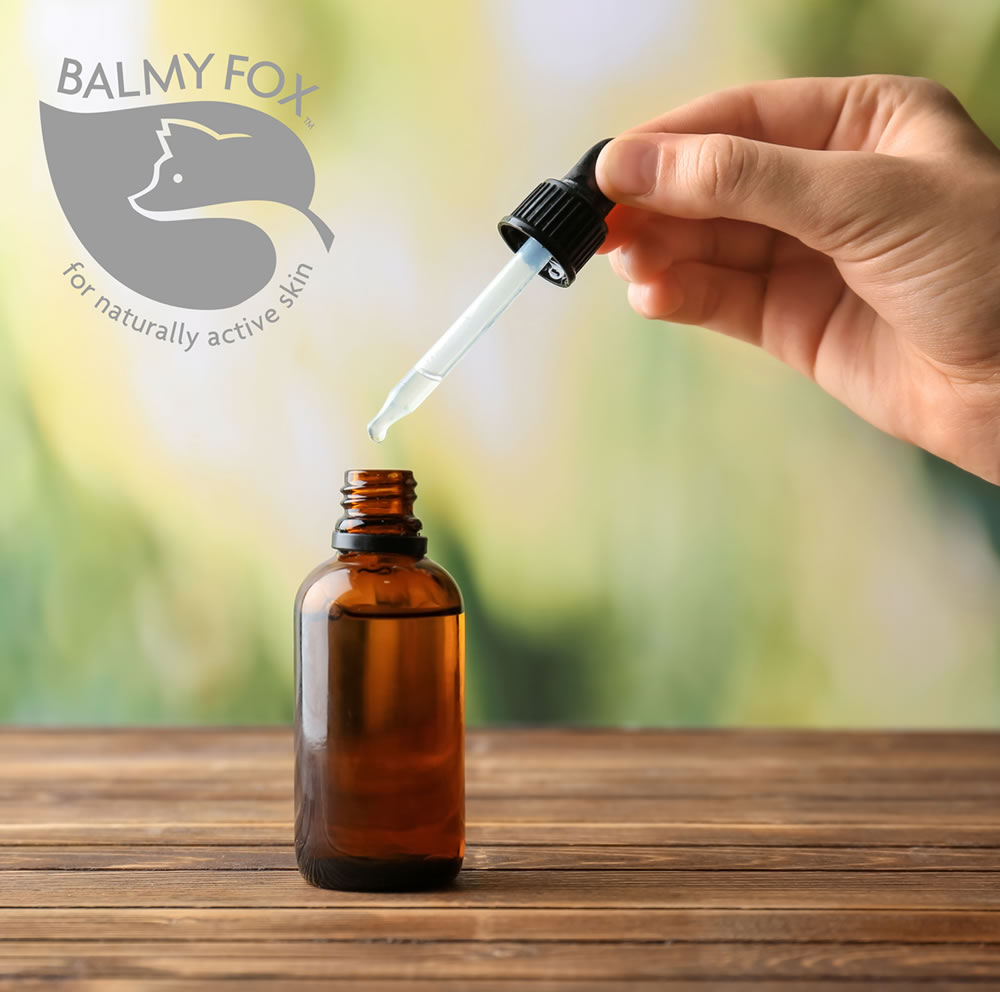 A Natural Choice for Balmy Fox
In an age where everyone is conscious of eating healthy and striving to use only natural and organic products, it seems only logical that tea tree oil has become the number one natural remedy. Ultimately, it's nature's antiseptic that prevents and treats bacterial and fungal infections and promotes healing too. That's precisely why the natural properties of this truly essential oil make it an ideal ingredient in Balmy Fox's range of skincare for the naturally active. We didn't hesitate to include tea tree oil in our Hand & Foot Repair Cream, Hand & Foot Repair Balm and Anti-Chafe Cream to take advantage of its soothing benefits to keep skin healthy and to prevent and treat infection.
Balmy Fox is all about being as natural and ethical as possible, which is why we use natural ingredients in our products like tea tree oil. We know and understand how fantastic natural ingredients are so as we grow and as more fairly traded ingredients become available to us, we'll be taking advantage of what nature has to offer.
Can Tea Tree Help With Eczema Skincare?
Tea tree is an extraordinarily versatile essential oil used for centuries in traditional medicine by native Australians. A natural antiseptic that not only prevents and treats bacterial and fungal infections but promotes healing too.
Tea tree oil has healing components that can help ease the symptoms and severity of eczema. Including:
anti-inflammatory properties that lessen irritation
antifungal properties that reduce itching
antimicrobial properties that fight infection-causing germs
antibacterial properties that reduce infection and stop it from spreading
antiseptic properties that can soothe the skin
antioxidant properties that help to protect the skin from free radicals
It was for this reason that Balmy Fox didn't hesitate to incorporate this remarkable ingredient in our range of skincare products, including our anti-bacterial hand cream so that active outdoor sportsmen and women can benefit from the valuable natural properties that tea tree oil has to offer.