We have a more intense need to steer away from chemicals more than ever when choosing our beauty and household products. And it's not just for our health and wellbeing but because we understand far more how chemicals in products can enter the eco-system. For example, toxic chemicals from our beauty products leach from our bodies into rivers and oceans, harming the environment around us, including our crucial and beautiful wildlife. In addition, air pollutants found in perfumes, deodorants, hair sprays, cleaning agents and pesticides contribute significantly to carbon dioxide emissions—and inhaling them won't be too healthy either!
Balmy Fox has a passion for creating ethically sourced, natural skincare products that work. We applied this same ethos when developing our mineral-based water-resistant SPF sunscreen by choosing naturally occurring zinc oxide along with an abundance of essential oils to provide the valuable sun protection that your skin needs when outdoors or in the water!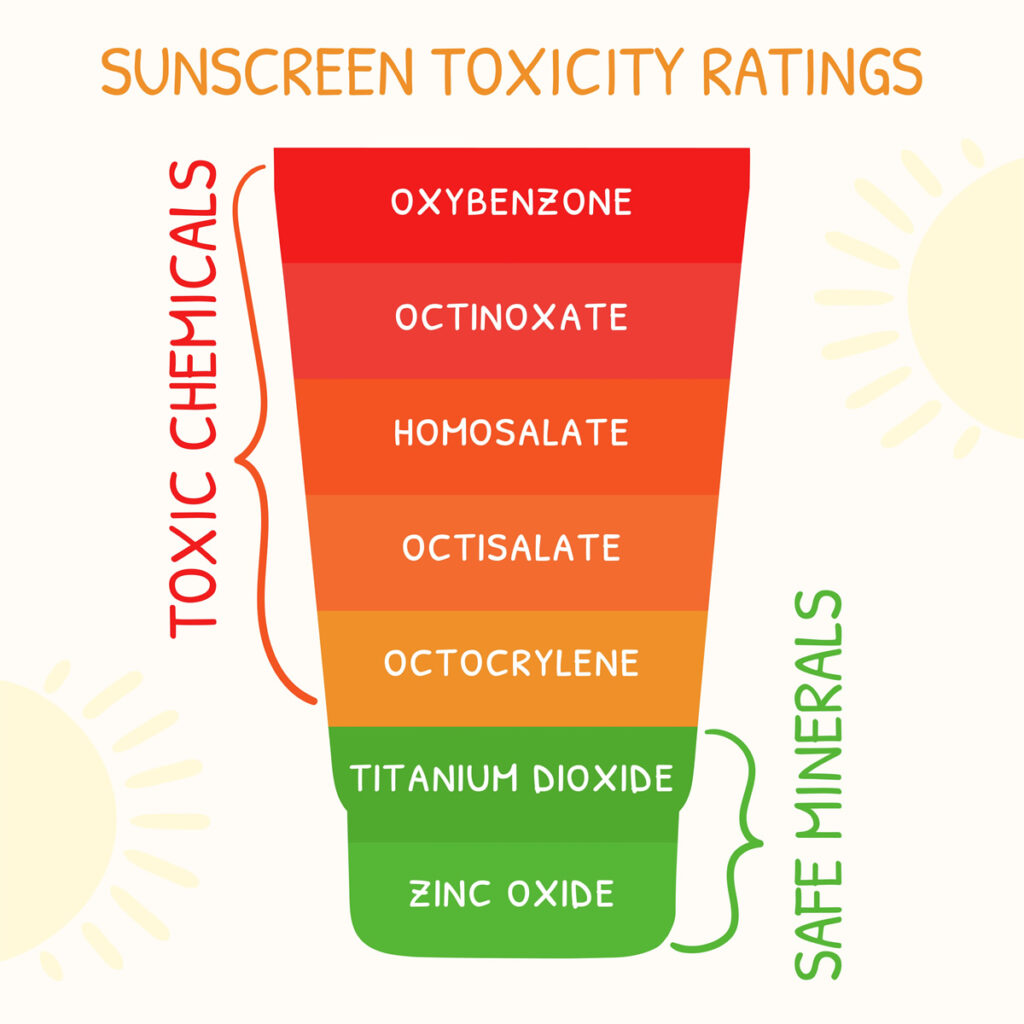 Zinc oxide is an inorganic, odourless compound naturally occurring in the mineral zincite and has the formula ZnO. Because it's insoluble in water, zinc oxide makes a superb additive in numerous products and materials, including cosmetics, beauty products, food supplements, plastics, ceramics and food, to name just a few. Unfortunately, although zinc-oxide occurs naturally, most zinc-oxide used in our everyday products is synthetically produced. But Balmy Fox doesn't do synthetics, so you'll only find naturally occurring zinc oxide in our high protection, water-resistant, no-sting sun cream. And being super gentle, too, it's perfect for those with sensitive skin!
Zinc oxide is a unique sunscreen compound that effectively blocks all harmful UV rays, including UVA and UVB radiation. Its sun-blocking qualities are similar to what you would get in a chemical sunscreen but without the unhealthy ingredients such as Styrene/Acrylates Copolymer, Acrylates/C12-22 Alkyl Methacrylate Copolymer, and VP/Eicosene Copolymeralong. So, you won't find any of these unpronounceable nasties in Balmy Fox products!
Commonly found in chemical sunscreens, these microbeads or microplastic chemicals are added to sunscreens for three reasons: they help bind the product's ingredients together; they give the sunscreen its water-resistant properties and; rather self-serving, manufacturers use them as cheap ingredients instead of more natural alternatives. Here at Balmy Fox, you won't find any plastic microbeads as we only incorporate naturally occurring zinc-oxide in our water-resistant high factor sun lotion! And by doing this alongside other natural ingredients, you benefit from water-resistant, broad-spectrum UV sun protection without any nasties leaching into our waterways, seas and oceans. And, you have to ask the question, if there are natural alternatives available, why do these unethical manufacturers insist on using damaging and harmful ingredients that are unhealthy for us and so destructive to our environment!
Be Sunscreen Planet-Friendly
With alternative natural ingredients out there, it seems crazy that any manufacturer would choose to use environmentally harmful compounds in their products. There's certainly no need for microplastics in sunscreen, that's for sure, so whichever outdoor sport or water activity you indulge in, be sun-safe and planet-friendly with Balmy Fox's natural SPF25 sun cream.